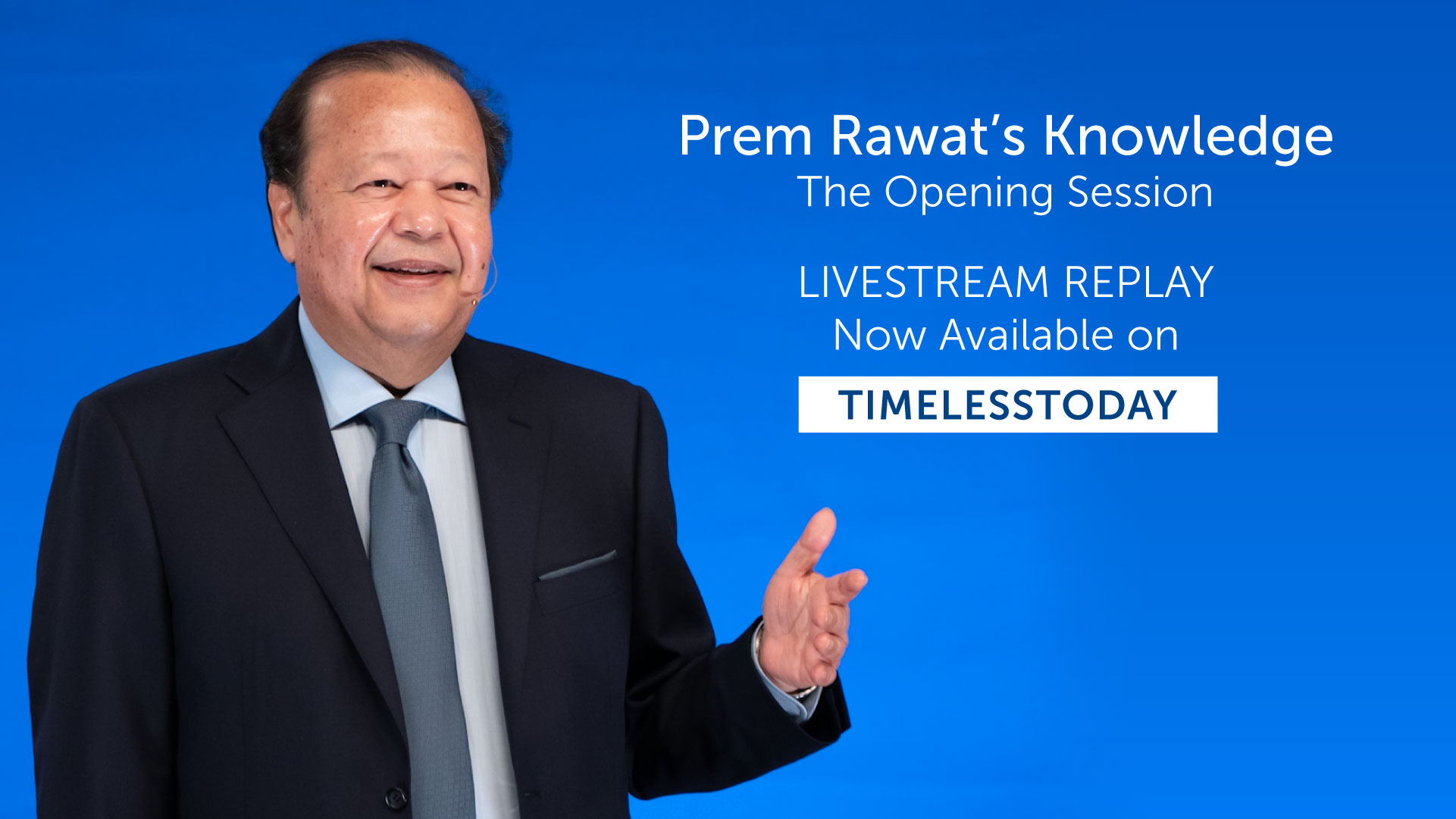 Prem Rawat conducted a Knowledge session and simultaneous Knowledge review in Johannesburg, South Africa on May 8.
A replay of the opening and closing portions is available on TimelessToday until May 17.
If you have a Premier or Classic subscription, you are all set. Simply log in to TimelessToday and enjoy.
Intelligent Existence is Prem Rawat's vehicle for teaching a series of courses based upon his three guiding principles for experiencing life to its fullest:
Live Your Life Consciously
Have a Heart Filled with Gratitude
A new learning program developed by global peace ambassador and author Prem Rawat
"TOOLS TO FIND PEACE IN A NOISY WORLD"
For more information: contact@intelligentexistence.com
This course closely aligns with Prem Rawat's inspiring new book, "Hear Yourself,"
For more information on Prem Rawat visit PremRawat.com
Hear Yourself is currently available in Spanish, French, and Italian and is released in English on September 14th, 2021